___________________

_
©2010 Tim Kelly Artist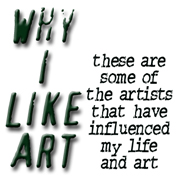 my parents have always been supportive of my art. they sent me to my first art class. It was located in a strip mall on the edge of our neighborhood, next to our favorite pizza parlor. my first ever take home assignment was to research an artist and do a repro of one of their works. I chose dali's, visage of war, a skull based death story. what can say? my great uncle and grandpa were both ww2 war heros, so it appealed to me. it reminded me of the Who's movie (rock opera) "tommy". what impacted me the most was the reaction of my instructor to a 10 year old (me) handing it in.
everyone else reproduced things like "stary night" or "sunflowers." i think she thought I was a disturbed child type. her name escapes me, but i am indebted to her for allowing me to experience the interesting reaction people sometimes have to certain types of art. it was the affect dali was most likely going for. my love for him, his art and his outlook on life began that very moment.
my outlook on art and life would never be the same again.
Art is Good!

Visage of War,
1940
oil on canvas, 64cm x 79cm
dali
I'm fairly certain that my rendition no longer exists.