"I found I could say things with color and shapes that I couldn't say any other way - things I had no words for." 

~Georgia O'Keeffe.
The Art is Good workshops exist so that artist, young & old, can express themselves through art

.
What You May Experience at a Typical Art is Good Workshop:
1. Everything you need to make art...art supplies, collage materials and random recycled objects. All you need to do is bring your good ideas. You can also bring meaningful items with you to make art with.

Jessie likes to save reusable materials as art supplies. We like to think that if we throw them out, they will be garbage forever. If we save them, they will be art forever.

------------------
2. The Puzzle Installation & Collaborative Project
you can create your own piece of puzzle art and become a participating artist in the historic
Puzzle Installation & Collaborative Project .


------------------
3. The Jackson Pollack Room
4. The Big Bang
This art technique allows ANYONE to instantly create a beautiful piece of art.

simply pick a color combination you like and using our technique...voila!
------------------
5. "What's in Your Head" is an excersize that allows you to make your thoughts & ideas into art. Using an overhead projector we trace the silhouette of each artist onto a substrate. We use pencil so each student can re-trace their image. Within the center goes his or her thoughts. On the outside they can draw or write about things in their lives.







5. You would experience a lot of happy people and the beauty of positive creative energy

.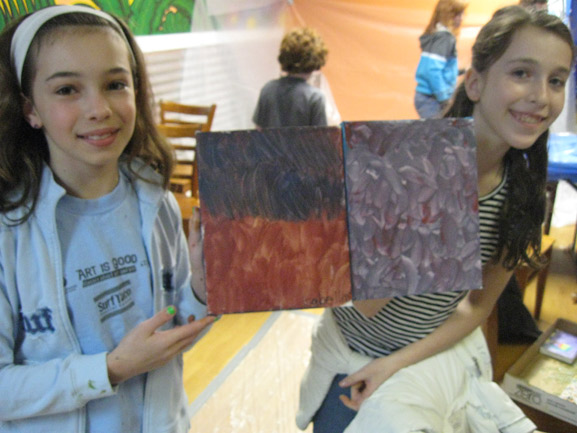 For more information or to register for Art is Good:
call Tim Kelly at 646.734.9072 or e-mail tk@timkellyartist.com