On Thursday, April 14th (at 6am) the reporter Roger Clark from NY1 visited In Rivers Gallery in Greenpoint Brooklyn and filmed a segment on the puzzle installation.
We did 2 live interviews in front of the hundreds of artistic puzzle pieces assembled there. A few different segments aired that day. It was an amazing opportunity for the project. A few artists (that were able to rise that early) were on hand making art. Roger made a puzzle piece. He is a really cool dude.
Pop-up installation for NY1 at In Rivers Gallery 4.14.11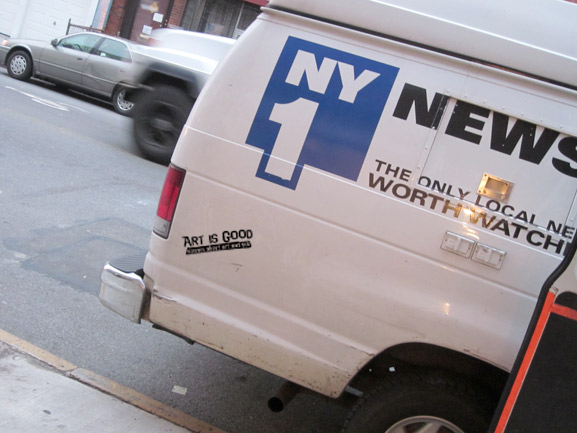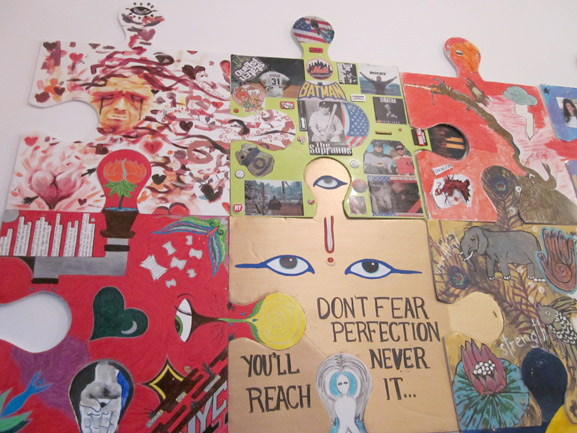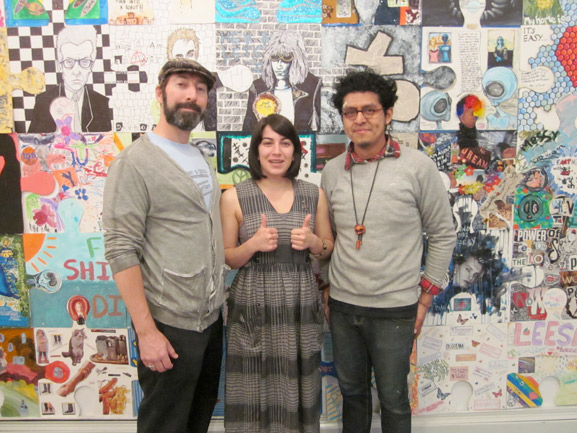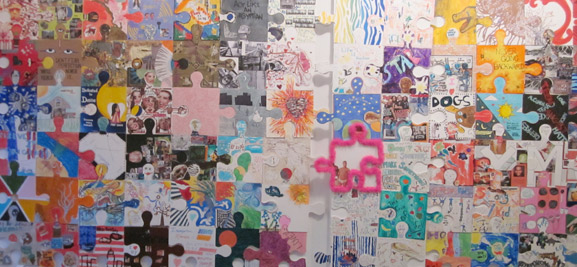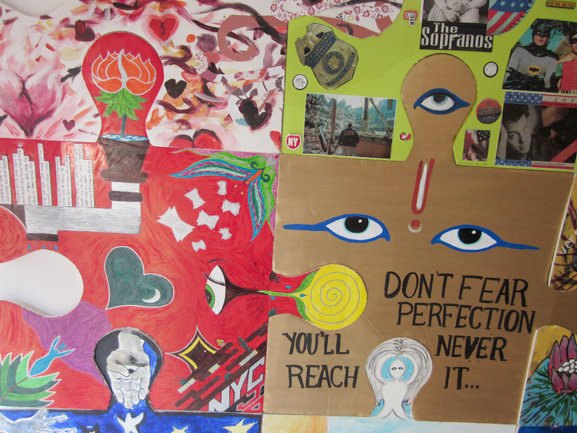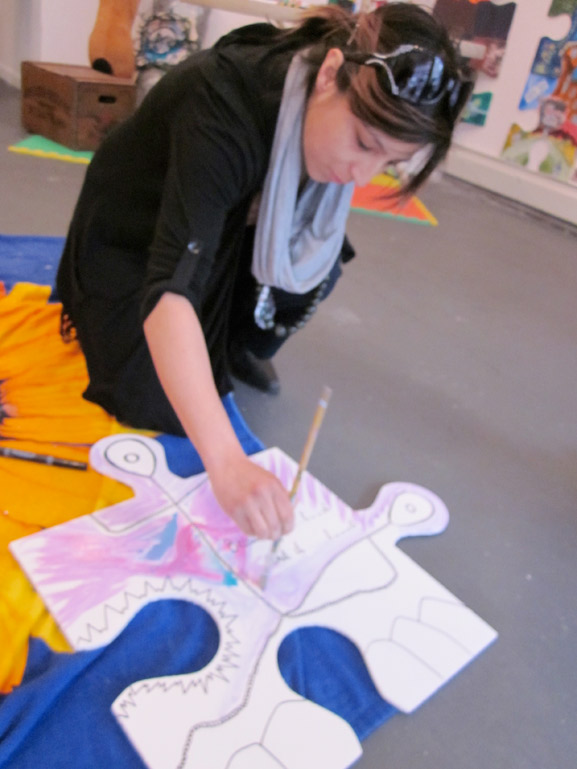 The thing is, they didn't come to film an exhibition of an existing display at the gallery. We assembled a pop-up exhibit for the benefit of NY1. It wasn't easy, but sometimes you have to do what you have to do to make things happen. So with the help Giancarlo and Lau of In Rivers, the Puzzle Team (Jessie, Dave, Theresa, Kris, Ivan and Tim) met on the night before and put up the temporary installation. Afterward it was kind of late...you can tell by our goofy behavior.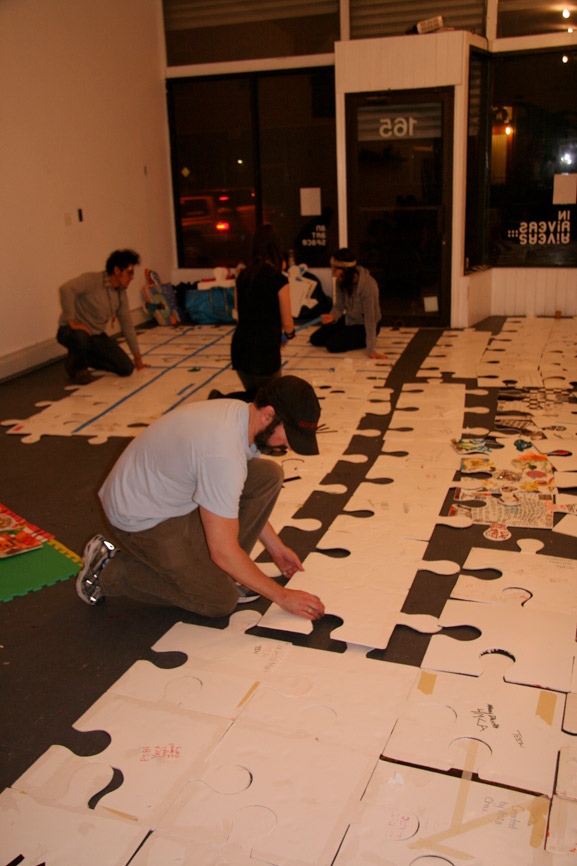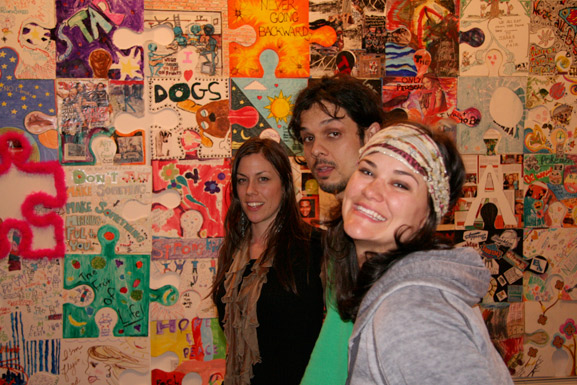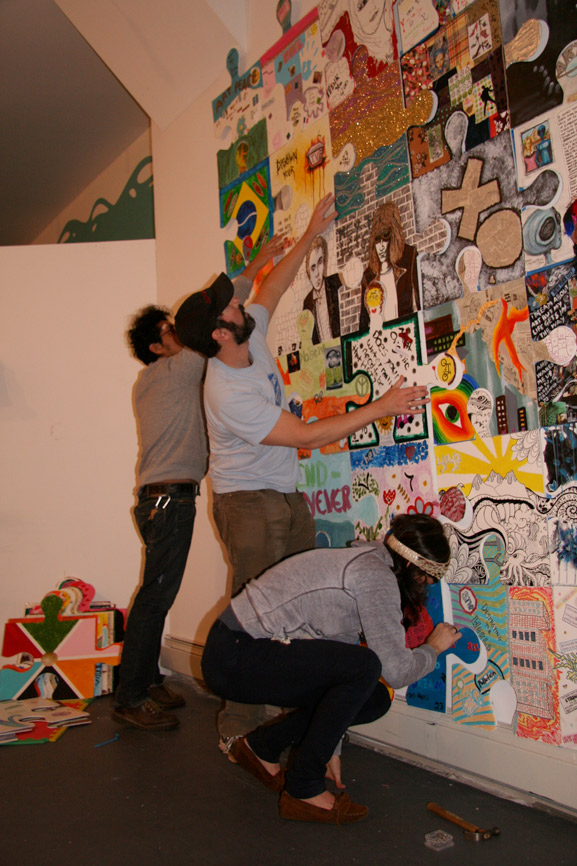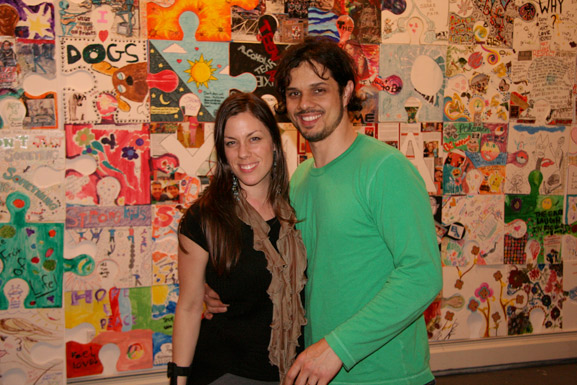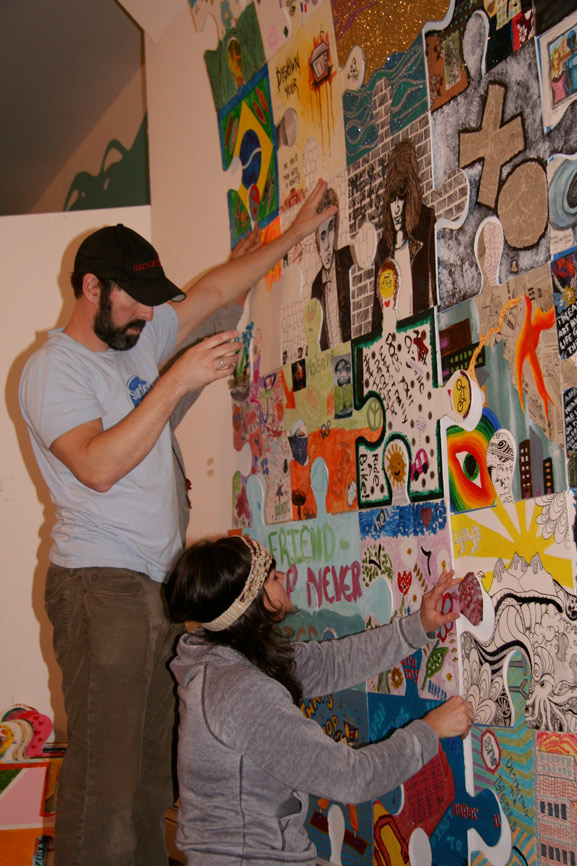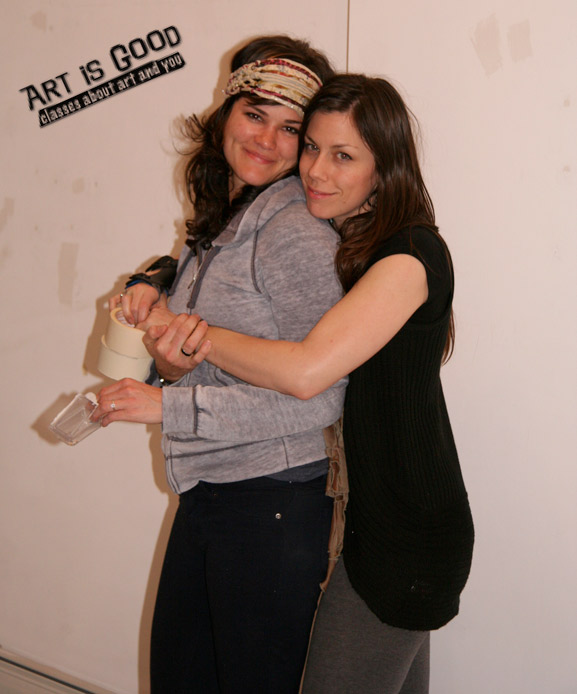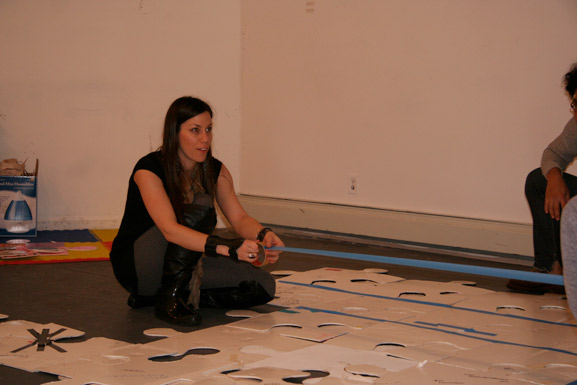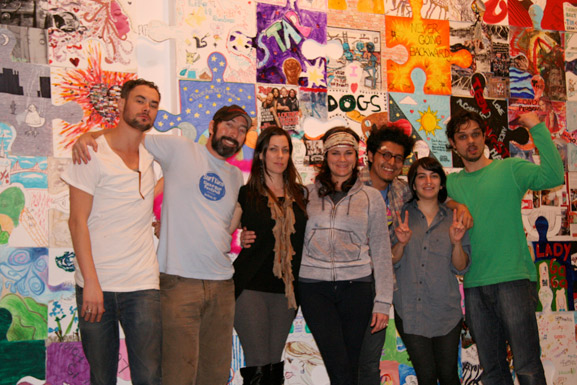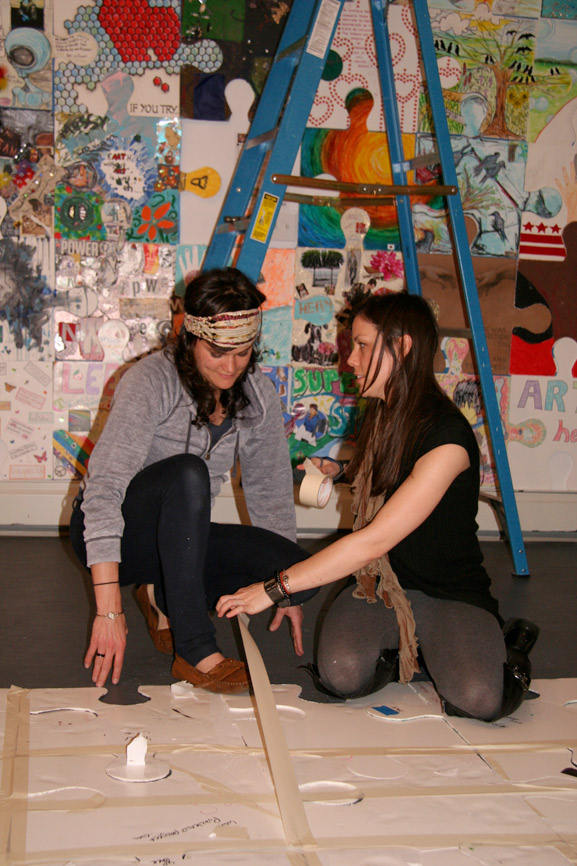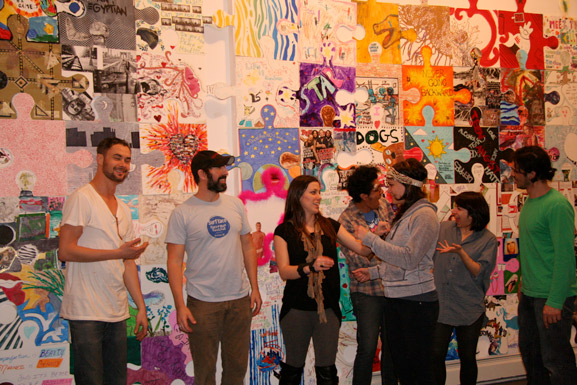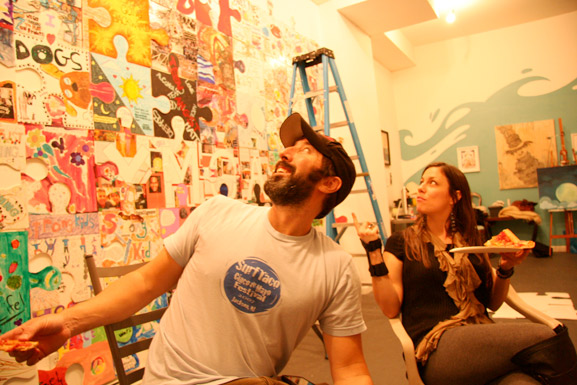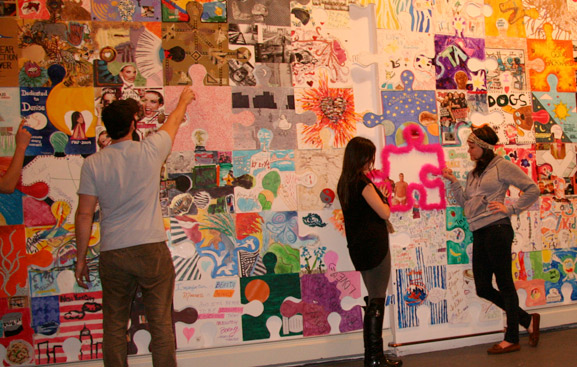 Click to watch the segment on NY1

Puzzle Making Workshops
are brought to you by


www.artisgoodclass.com