The YMCA in Greenpoint, Brooklyn provides Art is Good puzzle making workshops to four of its after-school programs in Greenppoint & Williamsburg:
On Mon. & Wed. we make puzzle art with Kendell's kids at PS16.

On Tuesday's we make puzzle art with Jamel's teens at The Harry Van Arsdale High School.

Thursday's we make puzzle art with Karina's young artists at the Greenpoint YMCA

On Friday's we create puzzle pieces with Troy's crew at PS84.
YMCA Strong Kids Event
On Thursday, March 11th we assembled all of the YMCA puzzle pieces together as a sub-installation for the 2010 Strong Kids Kickoff event. The result was over 50 feet of jigsaw puzzle art.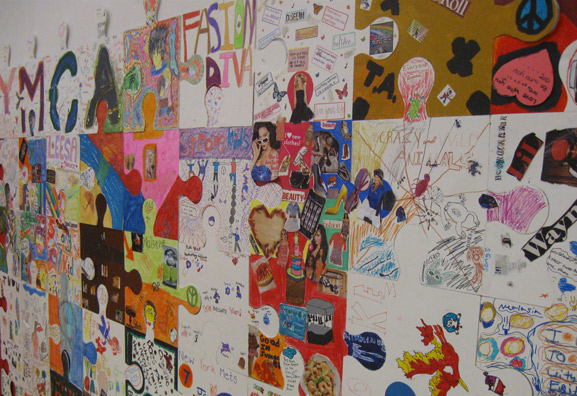 Puzzle Making Workshops
are brought to you by


www.artisgoodclass.com